Stats
SAG/AEA
Actor/Singer/Director/Fight Director

6ft. 200lb.
Hair: Brown
Eyes: Blue

Download PDF Version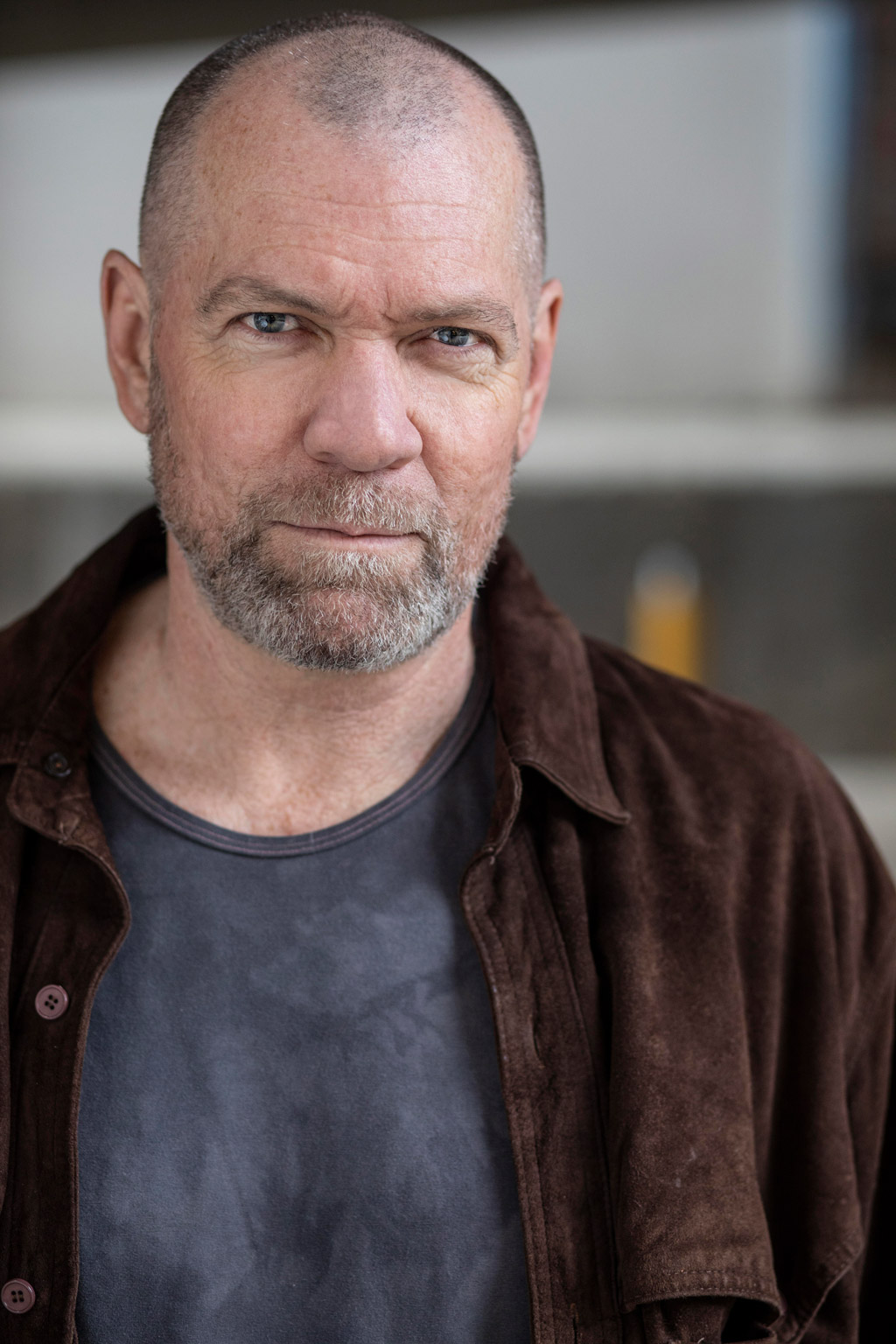 | | | |
| --- | --- | --- |
| Monster | Supporting | Patty Jenkins, dir. |
| Black Adam | Supporting | Jaume Collet-Serra, dir. |
| Florida Man | Co-Star | Julian Farino, dir. |
| Ozark | Co-Star | Alik Sakharov, dir. |
| Queen of the South | Co-Star | Jessica Lowrey, dir. |
| Die Hart | Co-Star | Eric Appel, dir. |
| Atlanta | Co-Star | Hiro Murai, dir. |
| The Walking Dead | Co-Star | Michael Satrazemis, dir. |
| The Quad | Co-Star (recurring) | Rob Hardy, et al., dir. |
| The Gifted | Co-Star | Karen Gaviola, dir. |
| Dolly Parton's Heartstrings | Supporting | Joe Lazarov, dir. |
| Tyson's Run | Supporting | Kim Bass, dir. |
| Cobra Kai | Co-Star | Jon Hurwitz, dir. |
| Legacies | Co-Star | Darren Grant, dir. |
| The Bobby Brown Story | Supporting | Kiel Adrian Scott, dir. |
| Macgyver | Co-Star | Stephen Herek, dir. |
| Dynasty | Co-Star | Dawn Wilkinson, dir. |
| Underground | Co-Star | Anthony Hemingway, dir. |
| Miami Vice | Supporting | Michael Mann, dir. |
| Robodoc | Co-lead | Stephen Maddocks, dir. |
| Grace | Supporting | Heath Jones, dir. |
| Unconscious | Supporting | Brad Wigor, dir. |
| Cross Roadz | Supporting | Robert Scott, dir. |
| 1,000 Words | Lead | Joanne Tyson, dir. |
| Dream Job | Lead | Jim Lasley, dir. |
STAGE


Sweeney Todd
Sweeney
Mad Cow Theatre
Les Miserables
Javert
Titusville Playhouse
Who's Afraid of Virginia Woolf?
George
Mad Cow Theatre
Frost/Nixon
Nixon
Empty Spaces Theater Co.
The Light In The Piazza
Naccarelli
freeFall Theatre
Measure for Measure
Angelo
Orlando Shakes
ART
Marc
Titusville Playhouse
Disney's NEWSIES
Joseph Pulitzer
Aurora Theatre
August: Osage County
Bill
Mad Cow Theatre
King Lear
Cornwall
Orlando Shakes
Johnny Guitar
Johnny
Plaza/Empyrean Productions
A Christmas Carol
Marley
freeFall Theatre
Next to Normal
Dan
Mad Cow Theatre
A Year With Frog and Toad
Toad
Orlando REP
A Funny Thing Happened On The Way To The Forum
Miles Gloriosus
Titusville Playhouse
Sunday In The Park With George
Boatman
Mad Cow Theatre
9 to 5: The Musical
Hart
Titusville Playhouse
Antony and Cleopatra
Maecenas
Orlando Shakes
Pirates of Penzance
Pirate King
Ice House Theater
Superior Donuts
Luther
Mad Cow Theatre
Man of La Mancha
Governor
The Alhambra
Mrs. Warren's Profession
Crofts
Mad Cow Theatre
Bullshot Crummond
Otto Von Bruno
The Vine Theater Co.
Finding Nemo: The Musical
Bruce/Mr.Ray
Walt Disney World
Eurydice
Lord of the Underworld
Mad Cow Theatre
Sweeney Todd
with Davis Gaines
and Faith Prince
Judge Turpin
Orlando Philharmonic
Sweeney Todd
Sweeney
Ice House Theater
Sweeney Todd
Sweeney
Clandestine Arts
*and many more!
COMMERCIALS


Truth, Subway, Ford, Honda, Winn Dixie, Progressive Insurance, more...